Hiya guys,

Well finally I got the 2hp conversion finished and up and flying.Rather than go the skewed method I went with the offset method not only to save on the amount of magnets to use but increase the sq/inch of mags in the rotor. Using 8off 2x1x1/2 N45 epoxy(painted)neo's with the countersunk hole in the centre I ended up with 8sq/inchs of mags on the new rotor. Many thanks to Dinges who did the design work for the mag spacing and although I was pretty peeved off when I found it cogged slightly I've found my 3 metre bladeset overcomes the cogging no worries.


The rotor in place in the motor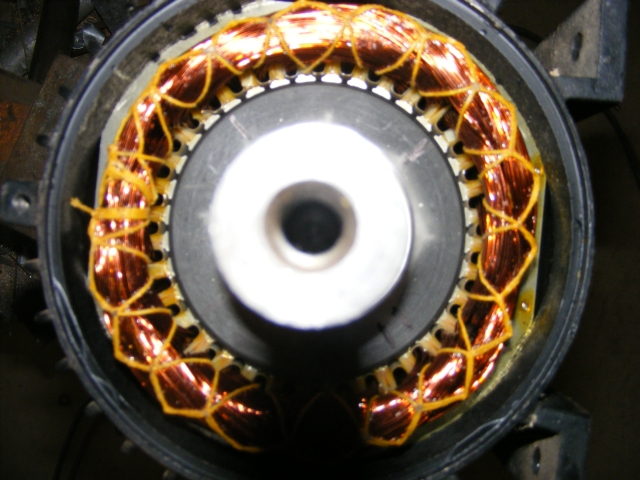 The output shaft on the new rotor I machined to 24mm and used a dual taperlock to secure the bladeset to the shaft

The taperlock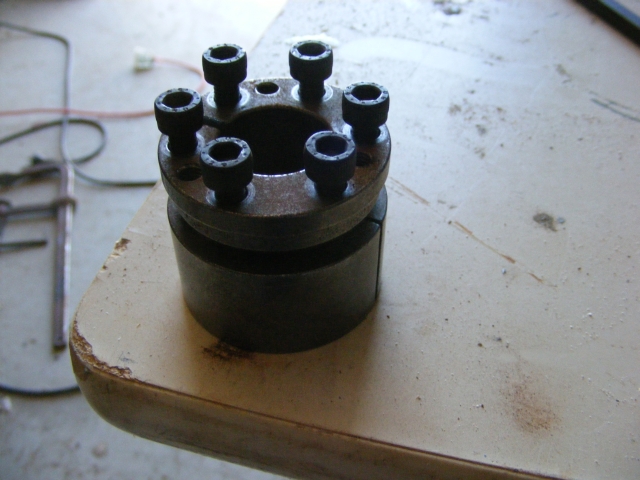 The taperlock all tightened on the shaft, although this dual taperlock can hold over 25hp for added safety I used a washer and setscrew incase the blades decide to want to walk off the shaft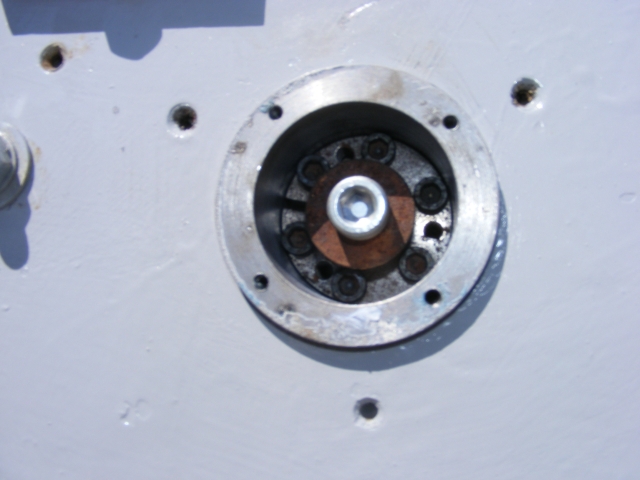 A Rear veiw of the genny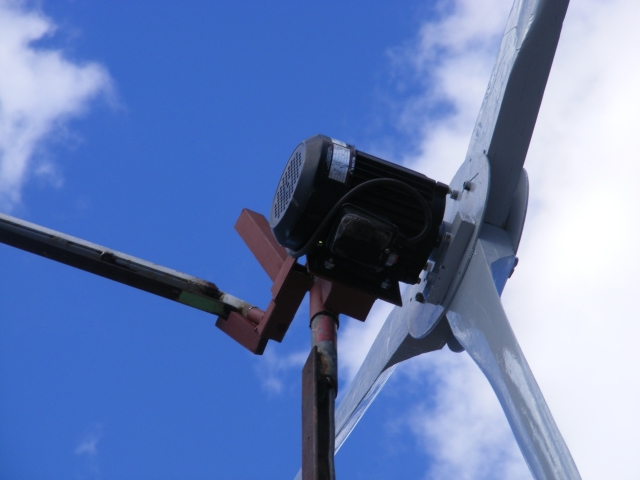 A front veiw of the genny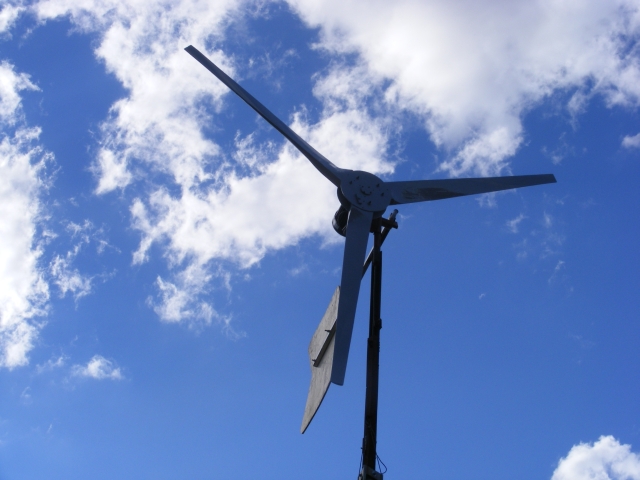 The blades do start with just a breath of wind and the best I saw was 10 VAC and I just just about count the turns the blades were doing. When I lathe tested the motor the best I could get out of my 1/2hp 3 phase toolroom lathe was about 140 rpm and the output was @29.5 volts about 9.5 amps. I used 2 heavyduty auto batteries for my test where 1 battery was near dead but the otherone was fine.

Well hopefully this genny will perform for me but time will tell.

Cheers Bryan
Good to see this up in the air Bryan, will be interested to see how it performs when the real wind finally turns up.


Obviously the cogging is not an issue, as it seems to start up in winds it can't even get up to charging voltage in..... so it would appear the cogging is not an issue at all.... grins all round.


Well done and looks good too. Hope it performs well for you.


........oztules
Congratulations, Bryan!


Do you seriously have 3 meter blades on a 2HP conversion? It solves the cogging but watch out for high speed in strong winds. Peter's probably got you on the right track.


Let us know how it goes as you see it perform.


Thanks.